What goes better with dessert than a great cup of coffee? We're proud to announce that we've added Cafe Brioso as a mid-point stop on our All Dessert tour – a pleasant pause to refresh the palate and explore some of the finest artisan-roasted brew in the city.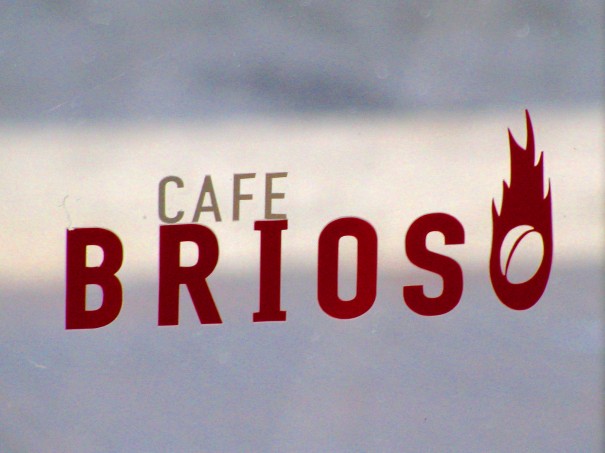 Cafe Brioso focuses on providing high-quality gourmet coffees, loose-leaf teas, and coffee accessories, as well as a made-from-scratch daily menu of sandwiches, soups, salads and baked goods. Their artisan-crafted coffees are roasted in-store by owner/roastmaster Jeff Davis and have a strong following among Columbus coffee geeks. We're thrilled to have them as a tour partner!
To celebrate this addition, we're giving away a pair tickets for this Saturday's dessert tour. To enter, tell us your favorite coffee drink in the comments (and make sure you leave your email address so we can contact you should you win). If you are not a coffee drinker you can choose another drink instead. To participate, you should be available for the tour  (2.30pm-6pm on Saturday, July 16th). A winner will be picked at random at 10 pm on Wednesday July 13th.