We're pleased to announce our first gluten free dessert tour. We have had quite a few suggestions and inquiries about gluten free tours and with encouragement and advice from Wendy Gregory Kaho of Celiac's in the House and Judee DeJaco of Gluten Free You and Me we decided to plan a special dessert tour.
We will start our gluten free dessert tour at Pistacia Vera in German Village where their famous macarons, confections flourless tortes and pate de fruits are all gluten free. You'll have a chance to see behind the scenes and learn about their ingredients and craftsmanship.
Our next stop will be Cherbourg Bakery in Bexley, a dedicated gluten and nut free bakery that opened early this year. Cherbourg Bakery's lemon slices have already won them many fans.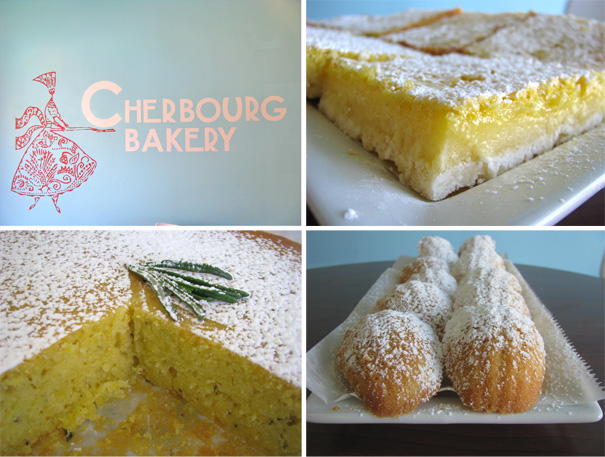 From there we will head north to Clintonville to another dedicated gluten free bakery Food For Good Thought. Food For Good Thought is a unique business as it also aims to provide supported employment to individuals with autism. You can read more about their story on The Metropreneur.
From there we will head to Jeni's Ice Creams where the majority of the flavors are gluten free. Some of the ice cream sandwiches, made with macaroons are also gluten free.
As we traditionally do with our dessert tour we'll finish at Cameron Mitchell's M with a dessert cocktail conjured up by maestro mixologist Cris Dehlavi (there will be a non-alcoholic drink option available for those under 21 or who do not wish to consume alcohol).
The Gluten Free Dessert Tour starts at Pistacia Vera at 2.30pm on Saturday May 14th and will last approximately 3.5 hours. The cost is $55 per person. Buy tickets here.
Visit our food tour page to see other Columbus Food Adventures tours. Currently our taco truck tour can be gluten-free friendly and we hope in future that we will be able to gluten free versions of other tours.