Purchase tickets and see full menu for this event here!
This is a screaming deal, if we do say so ourselves, on an exciting event we've managed to pull together last-minute. Here's the deal:
Fresh Street is putting on a 'pop-up restaurant' evening that'll be hosted by Iron Chef competitor Jonathan Sawyer at his newest restaurant, Noodlecat in Cleveland. On Feb. 2nd, from 6:30pm on, they'll be serving Japanese crepes, takoyaki, and yakitori in the restaurant. The ticket price includes full access to all of these offerings.
And, if you've ever experienced the creations of Fresh Street and their sister operation, Section 8 Yakitorium, you'll know that this is a big good thing. Here's an equally big good thing – our group will have the opportunity to sit down with Chef Sawyer beforehand over drinks at his flagship restaurant, The Greenhouse Tavern.
If you were to go yourself, tickets would be $42 just for the pop-up portion of the evening (excluding travel expenses). We're offering the bundle, including the meet & greet with Chef Sawyer, plus transportation from Columbus, for $55.00.
So take off a half day and join us in supporting one of the great local culinary duos! On Thursday, February 2nd, we'll depart from the  aquatic center in Victorian Village (free parking there for all participants) at 2:30pm, with the goal of arriving at Greenhouse Tavern at 5:30pm at latest. We'll take the short walk from Greenhouse to Noodlecat around 6:30pm for the main event, and spend approximately 3 hours there. Departure will be at 9:30pm at latest, which should put us back in Columbus right around midnight if not earlier.
Purchase tickets and see full menu for this event here!
EDIT: The drawing for the two free tickets is now closed. The random number generator has chosen, out of the 35 comments received, this one: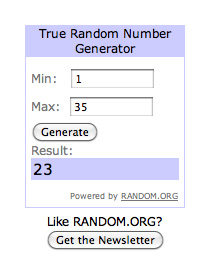 That'd be Joyce! We'll contact you shortly.
And for everyone else – purchase tickets and see the full menu for this event here!