Beer lovers in Central Ohio have almost assuredly tasted some of the fine brews from Rockmill Brewery or, at minimum, read a feature or two about them. With the opening of  Rockmill's new tasting room and bar you can now visit the picturesque facilities where the beer is made and admire the beautiful farm. This great new amenity is opening to the public for the first time tomorrow (6/28/12) and will be open on the weekends (Friday-Sunday) from 12-8pm. As Rockmill beers are designed to be paired with food, guests are welcome to bring a picnic and to spend a leisurely afternoon on the deck. Rockmill's website even has suggested cheese pairings to help with packing your picnic.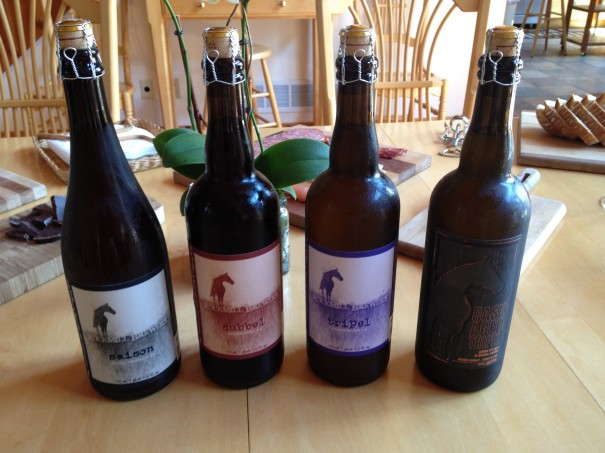 The brewery is located near Lancaster, Ohio on a gorgeous 11 acre property in the headwaters of the Hocking River, less than 30 miles from downtown Columbus. This former horse farm is charmingly pastoral with picket fences and manicured lawns giving way to deciduous woodlands. There's a gurgling stream, a large pond, a suspended wooden bridge over the stream and a small chapel. It's idyllic enough to make even this ardent city dweller consider moving to the country.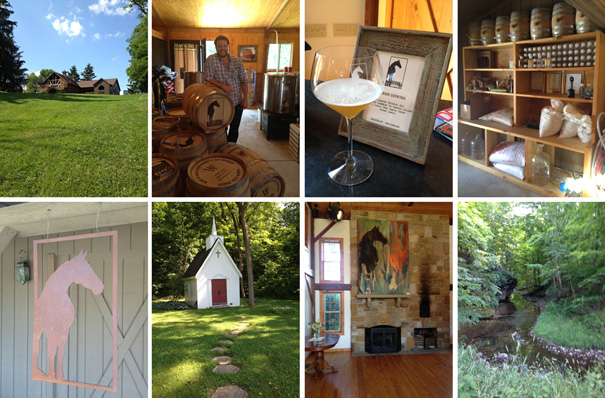 For those who might not be familiar with Rockmill brewery, it was launched in September 2010 and quickly became a favorite of local beer aficionados. The owner, Matt Barbee, made the fortunate discovery that the water on the farm has a mineral composition similar to that of the famed brewing region of Wallonia, Belgium. That led to his brewing a variety of (now highly regarded) Belgian-style beers. The current range includes: a witbier, a saison, a dubbel, tripel and a cask aged tripel that is aged in OYO whiskey barrels. You can read the full beer descriptions here.
Rockmill Brewery can be found at:
5705 Lithopolis Road NW
Lancaster, Ohio
614 804 9558