I'll admit to a bit of discomfort with 10-best lists, and never more so than when restaurants are the subject.
After all, what makes for a great restaurant? Is it the meticulous service, impeccable culinary technique, tremendous wine list and exceptional ambience found at places like The Refectory? Or, is it the straightforward pleasure of biting into a big pile of what may well be the best al pastor east of the Mississippi while sitting on a bar stool outside at Los Guachos? How do you reconcile an exceptional $100/person restaurant experience with what could legitimately be seen to be an equally satisfying $8 taco binge? How much does it matter that one option isn't technically a restaurant?
We don't know the answers, and we're not sure if anyone else has it figured out, either.
What we do have to offer, however, is our sense of which experiences have received the attention they deserved over the past year, and which have not. We'll leave the 'bests' for others to figure out – here's our take on the restaurants and food vendors that, to our minds, aren't receiving the recognition they deserve: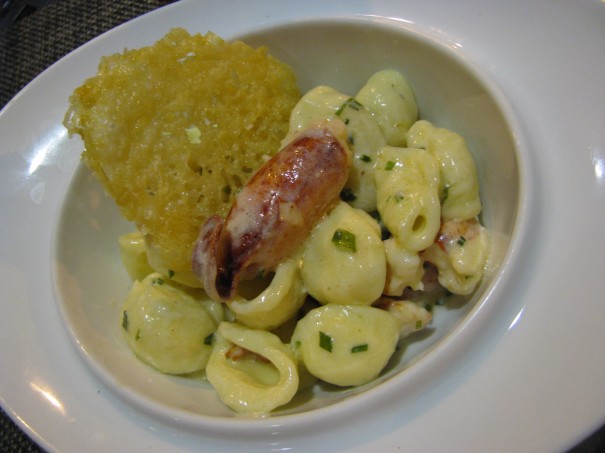 10) Latitude 41 – We didn't warm to these guys easily – our (largely well-deserved) prejudice held against hotel restaurants saw to that. But after trying Chef McClennan's creations and observing his eager interest in the local food scene, we were thoroughly won over. With the recent addition of mixologist Nicolene Schwartz's creativity behind the bar, Latitude 41 makes for a great, complete restaurant experience.
Recommended: Latitude 41 is, to our knowledge, the only restaurant in town where you can walk off of the street and order a 4 or 6 course tasting menu without pre-arrangement. This is a good thing to do, and the prices are surprisingly reasonable.
9) Skillet – What? Skillet doesn't get enough attention?! Well, they do get their fair share of love, no doubt about it, and all of it is well deserved. But here's the deal, as we see it – the humble origins of the diner-esque offerings at Skillet may tend to obscure the flat-out brilliance of flavor pairings and kitchen technique that goes into ever dish served there. Some small part of our skepticism about local top-10 lists stems from Skillet's absence from them.
Recommended: Skillet is best known for brunch, but also does exceptional lunches and dinners. Try hitting them up in the evening. The menu changes frequently, but the quality of offering is consistently superb.
8 ) Ray Ray's – For our money, Ray Ray's is the best BBQ stop in town, period.
Recommended: The grass-fed brisket is a hit, and a half-rack of ribs with the habanero sauce (not as spicy as you might expect) hits the spot every time.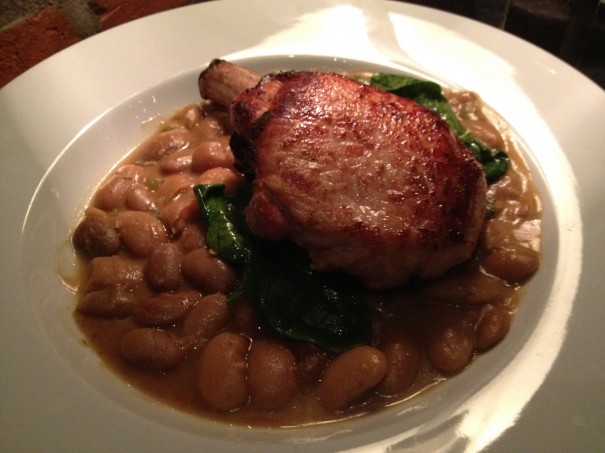 7) The Rossi – Now this is bar food. Or, uh, maybe it's more accurate to say that it's great food that happens to be served in a bar. At any rate, we suspect that the bar environs go a long way towards diminishing the recognition The Rossi's kitchen deserves for their innovative and exceptionally executed dishes.
Recommended: The pastrami-cured NY strip is amazing, and their 'pork & beans' thoroughly redefine the concept. The lamb lollipops with bacon jam are a great app.
6) Arirang – We've heard occasional grumblings about how expensive Korean restaurants can be. While they can certainly seem so, Arirang definitely isn't. Arirang is also, in our opinion, putting out the best Korean food in town. Ambience may be on the, how should we put it,  functional side of things (it's in the back of a Korean market), but it's as clean as clean can be. Last time we ate at Arirang, we ran into a local restaurant reviewer and his wife enjoying a rare non-work-related meal out. *fist bump*
Recommended: Experimentation. We haven't had a bad dish here yet, but almost nobody could go wrong with their stone pot bi bim bap.
5) Solay Bistro – We consistently contend that Somali is easily the most underrated of cuisines – with Middle Eastern, Indian, and Italian influences, it's flat-out fascinating in a surprisingly accessible sense. And, we consistently contend that Solay Bistro is the best Somali restaurant in town. This is, in no small part, because chef/owner Nadira Abdiraminam is a great cook first and foremost whose focus is on Somali cuisine.
Recommended: Just about everything including some great vegetarian offerings, but we'll give a special nod to the goat (hilib).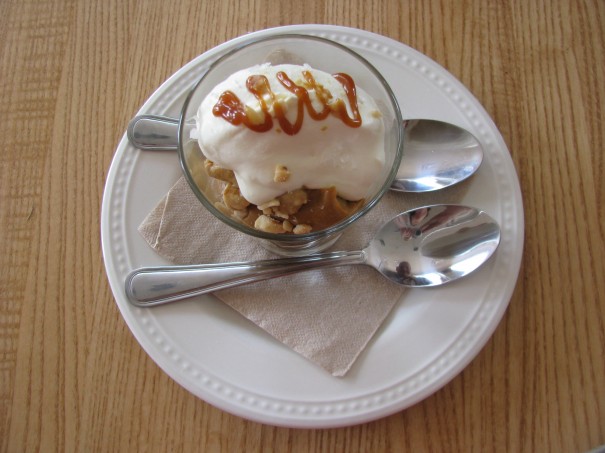 4) Harvest Pizzeria – Harvest is the only pizza place we can think of that would make for a good 'date night' restaurant. While their focus is on the exceptional Neapolitan-style pizzas, both the apps and desserts are, at minimum, very good and, at best, absolute scene stealers. Cocktails are solid as well.
Recommended: All of the pies are great, but we have a special place in our heart for their 'Spicy Yuma'. Their budino is one of our favorite desserts in the central Ohio.
3) Creole Kitchen – There are no two ways about it – Creole Kitchen is located right in the middle of one of the roughest parts of the city. But, man, what an oasis. For our money (and often not a lot of it – think 5 beignets for $1, for example) they're putting out the best creole around.
Recommended: A keen awareness of your tolerance for spicy heat. Their exceptional crawfish etouffee and jambalaya are prepared HOT, and can be adjusted downwards if you ask. You probably should. Their dirty rice is a preferred side.
2) L'Antibes – For whatever reason, we had been content to overlook L'Antibes for a long, long time. Then, this past summer, we were among a group of the curious who converged on their newly-opened patio.  Scads of apps were ordered and shared, and when all was said and done, everyone was blown away. Why does L'Antibes receive so little attention?
Recommended: Saving L'Antibes for a special occasion, and then calling them up and having them put together a special tasting menu for you.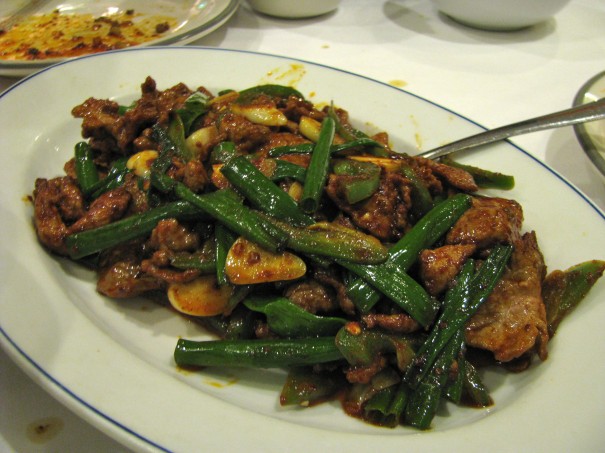 1) Fortune Chinese Restaurant – I always feel like I'm shouting into the void when singing the praises of Fortune. When it comes to the gap between the sheer pleasure of eating someplace, and the widespread recognition of it's potential for such pleasure (or even openness to considering it!) it's never been larger, in our opinion, than in this instance.
And, here's the funny thing – I'm generally not that big of a fan of Chinese cuisines. We've quizzed Chinese friends on the best places for great Chinese in town, and they've happily shown us. While they enthuse about how a dish tastes 'just like grandma's' or drool over another dish's wok hei, I'm often quietly thinking to myself, "It's alright, I guess…"
But Fortune is emphatically different – in no small part because it specializes Szechuan Chinese. This means you'll experience the tingly, slightly numbing qualities of the Szechuan peppercorn, not to mention an absolute boatload of other in-your-face flavors. While it's taken poking, prodding, and coercion to get people to try it, we haven't come across a single person yet who has left there feeling anything short of giddy about the experience.
Recommended: Gathering 6-8 people and sharing as many dishes off of their Szechuan menu as possible. Their Sichuan eggplant is worth throwing into the mix, as are the dan dan noodles and the lamb with chili pepper and cumin. Really, though, just about everything on the Szechuan menu is great – go wild!
Which restaurant and food experiences in Columbus do you think are underrated?