Columbus Easter Food Guide 2021
This blog post was compiled and written by our friends Tania and Sam. You can also reference our 2020 Easter Guide for other ideas as some businesses have not yet posted their Easter offerings.
Dine-in and Take Out Meals
The Sassafras Bakery Easter menu includes a variety of sweet and savory options. On the savory side, stand out items include a garlicky spring pea asparagus galette and Moroccan carrot soup. Easter-themed sweets include decorated sugar cookies and carrot cake sandwiches with cream cheese filling. A large 'Supper Club' option includes the galette, carrot soup, sugar cookies, and take & bake butternut squash scones. All items are available for pickup on April 2nd and 3rd. Orders are due by March 31st.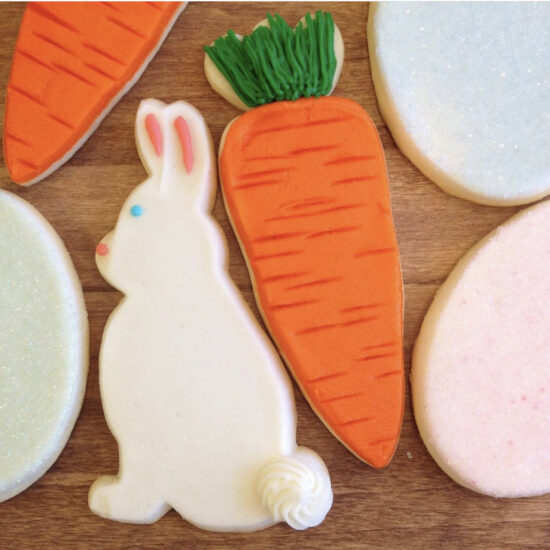 The Refectory has two separate Easter menus this year to accommodate both their dine-in guests and those looking for an at-home option. The at-home meals are available for pick up on April 2nd and 3rd. Menu highlights include an imported cheese and charcuterie presentation, a seafood strudel with puff pastry, rack of lamb, and a roasted Norwegian salmon. The dine-in menu is available on April 4th, with reserved seatings from 12:30pm-5pm. There are multiple options available for each of the four courses, including chilled white asparagus, lobster bisque, sous vide leg of lamb, and a layered chocolate torte with raspberry coulis.
All three of La Chatelaine's locations will be open for dine-in brunch on April 3rd and 4th, but they're also offering a special pre-order Easter menu for pick-up on those dates as well. Stand out items on the pre-order menu include a brioche bunny-shaped bread, a gateau opera cake, lemon curd egg-shaped shortbread cookies, and a 'sous vide meal box' comprised of cream of spring pea soup, braised Ohio rabbit with a cherry & rhubarb port sauce, honey glazed carrots, camembert mashed potatoes, and a Belgian chocolate bomb cake.
Columbus Food Adventures and Cravings Café are partnering to offer a brunch Trust Fall on April 4th. This is the meal that Sam and I selected for our Easter celebration since we love absolutely everything that Cravings cooks up and we also like the idea of having a hot meal delivered to our doorstep on Easter morning.
The Whitney House's Easter menu has a little something for everyone. It includes the usual Easter options – glazed ham, haricot verts almandine, and roasted potatoes, and it also has less traditional options like oven-roasted turkey, chicken pot pie, and Maryland crab dip. For dessert they're offering carrot cake cupcakes, chocolate silk pie, and key lime pie. You can also order a variety of 'morning of' dishes, including three flavors of quiche and cinnamon rolls. Orders are due by April 1st for pickup on Saturday, April 3rd.
Many of the Cameron Mitchell restaurants are offering dine-in Easter menus on April 4th. This includes The Avenue Steak Tavern; The Barn at Rocky Fork Creek; Cameron's American Bistro; The Guild House; and Mitchell's Ocean Club. See the full list here. Cameron Mitchell Premier Events are also offering Easter in a box with options for brunch and/or dinner for 4-8 people.
Lindey's is offering Easter brunch and dinner at the restaurant, as well as a separate at-home menu. The dine-in menu includes many of their classics, plus a few specials (including a particularly delicious-sounding Easter version of a croque madame). The at-home menu, which serves four, includes a chopped salad, roasted petite potatoes, haricots verts, rolls, sous vide filet mignon, jumbo lump crab cakes, and two dessert options. At-home meal orders are due by March 31st and are available for pick up on April 3rd. Fun fact: 2021 marks Lindeys' 40-year anniversary!
Barcelona's executive chef Michael Strine will be offering Easter specials throughout the day on April 4th. Reservations are available from 11am to 9pm. Dine-in only.
Cambridge Tea House has a mix-and-match Easter menu that includes sliced honey ham, butternut squash lasagna, a sausage & cheddar casserole, scalloped potatoes, five bean salad, and preserved lemon & olive Caesar salad. They also have a bananas foster casserole that sounds delightful. On the dessert side, Cambridge is offering a sweet Italian Easter bread, cutout cookies, mini egg cream puffs, and an intriguing "individual easter egg fancy cake", which is available in multiple flavor combinations. These take & heat items must be ordered by March 31st at 12pm and are available for pick up on April 3rd from 10am to 3pm.
Carfagna's has you covered if you'll be feeding a crowd. In addition to their usual "Italian Feast" meals, they have an Easter Leg of Lamb dinner for 6-10 people. This includes 4.5 pounds of leg of lamb, parmesan whipped potatoes, gravy, garlicky green beans, sweet buttered corn, dinner rolls, balsamic slaw salad, and apple pie for dessert. If you're craving something other than lamb, they offer similar meal boxes with either spiral ham or beef tenderloin instead. Dinners must be ordered by March 27th and are available for pick-up on April 3rd.
Ray Ray's Hog Pit is taking pre-orders for their smoked easter brown sugar ham and ribs. These entrees feed a crowd; the smaller smoked ham option feeds 10 people and the small ribs tray feeds 8. Pre-orders are available through March 31st and are available for pickup on April 4th from 11:30am-4pm at their Clintonville or Westerville locations.
RAY RAYS HAM PHOTO
The Kitchen Columbus has put together an Easter Meal Kit Dinner for Two that comes with pre-measured ingredients and cooking instructions. The menu includes a mixed green salad with avocado and orange, your choice of lamb or ham steak, potato gratin, garlic roasted green beans with shiitake mushrooms, and lemon cupcakes with lavender buttercream. The Kitchen's advanced prep work means you'll end up with a fresh, tasty, and elegant meal without having to spend all day in the kitchen. Curbside pick up is available on April 2nd or April 3rd. Details here.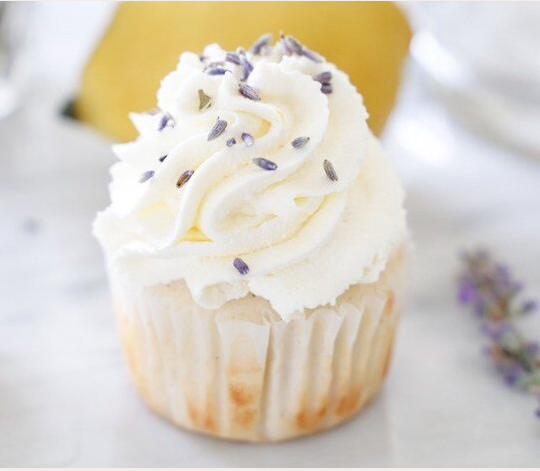 Kittie's Cakes are offering a variety of new quiches for Easter including: Broccoli Cheddar, Mushroom, or Three Cheese & Chicken Sausage. You can preorder them for Easter with your favorite Kittie's baked goods by April 1st.
Just the Sweets
Whether you're stuffing Easter eggs, putting together Easter baskets, or preparing an Easter dessert spread, Columbus has a variety of local purveyors whose sweets are on a whole different level from peeps and jelly beans:
Winans Chocolates + Coffees has a few Easter Basket variety packs that include chocolate eggs, chocolate bunnies, and even a carrot-shaped rice krispies treat on a stick. I especially appreciate that they have not forgotten us grown-ups and have options for adults as well as kids.
The Chocolate Cafe has a number of Easter bundles, including a dozen chocolate dipped strawberries; a dozen hand decorated Easter themed sugar cookies; and a "for peep's sake" bundle with mimosa ingredients. Many of their items can be shipped!
Angie's Rainbow Cookies lend themselves well to holidays since they're so colorful to begin with. Having received these for multiple holidays over the past year, I can attest that they are always delicious and well-presented. For Easter, Angie is offering an 'Easter Double Rainbow' cookie in pastel colors as well as an egg-shaped cutout with apricot jam, white chocolate, and sprinkles. You can also order chocolate orange cannoli cookies, Italian Easter cookies with lemon icing, and mini ricotta pies. Both local delivery and shipping are available.
Bake Me Happy's Easter menu is, as always, gluten free, and includes carrot cake, cupcakes, and bunny-shape cream cheese cutout cookies. The carrot cake is available in 6-inch and 9-inch sizes, and can be ordered with or without walnuts. The cupcakes are available with yellow cake or chocolate cake and can be topped with toasted coconut or chocolate frosting nests. Pre-orders are open through March 28th, with pick up on April 3rd.
For something a little different on the candy front Buckeye Candy Company has all kinds of Easter basket fillers including a wide selection of British chocolate and Easter eggs and there are some fun candies, chocolates and egg decorating kits at Romashka Russian market.
Hot Cross Buns
For those on the hunt for hot cross buns we've seen them popping up at Flowers and Bread, Omega Bakery (North Market), Fromagerie (North Market Bridge Park), Dan the Baker and Pattycake Bakery.
If you need flowers for your Easter Table, Market Blooms at the North Market or Flowers and Bread have you covered.